To be a stellar salesperson you need undeniable sales skills. The following sales experts will open your eyes to see what skills you need to develop in order to chart a successful career path in sales.
If you've come across sales agents you know that it's tough being in a sales career. It needs grit, confidence, and certain sales skills to convince people to buy a product or service. We reached out to a few skilled salespeople doing well in the field. Our intention was to know what makes them successful and to find out what skills they've acquired in order to get to where they are.
Get to hear from the following professionals and let their knowledge nourish you as they share their experiences.
Tosin Adesina - Senior Sales Manager at Big Cabal Media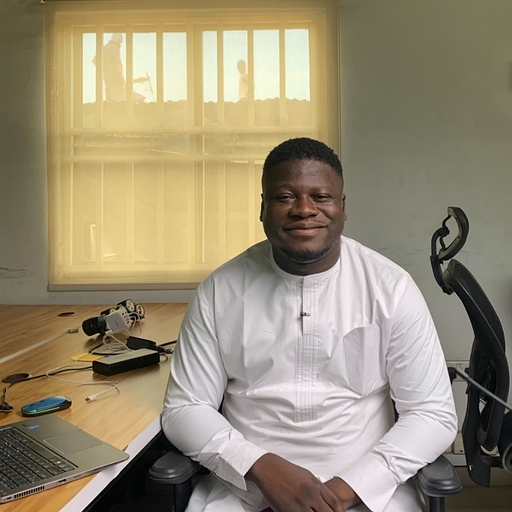 I started my career in Sales accidentally in 2018. At the time, I was a fresh graduate and I was looking for a role. I saw a vacancy online for a Business Development Executive and applied only to get to the interview and realise I was to sell the company's product. By then, I did not know that Business Development is also referred to as Sales. I grudgingly accepted the role because I needed to start a career and before you say jack, I fell in love with it. 4 years later, I am still deeply in love with Sales.
The most challenging part about Sales was convincing people to do business with my company. Because I needed to start looking for those who would be interested in paying for the services we offer. I think most sales professionals also go through this penultimate stage but technology has made it easier for us now. 
Through experience, I've learnt that negotiation is the most important skill you need as a salesperson. You might be a good communicator but if you are a bad negotiator, you will be stuck.
These are the top five skills I believe every salesperson should possess:
 
Negotiation 

Communication 

Customer segmentation

Product development, because you need to sell what the customer wants

Record keeping. People don't talk about it often. You can't sell to people and be bad at record keeping. This is important because it helps you to keep track of your sales process and your customers too.
Mastering these skills requires reading, learning on the job, and also learning from your clients' feedback because no two clients are the same.
 
Tamuno Elizabeth - Lead Business Development and Corporate Sales personnel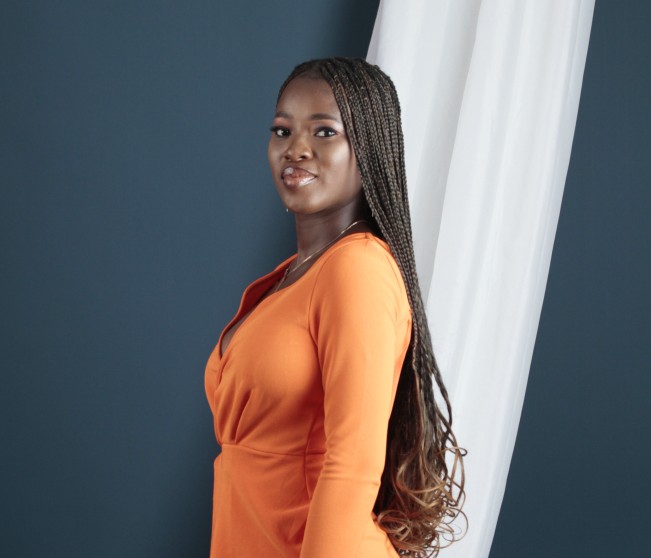 I started from my role as a Telemarketer, and from there I proceeded to an Account Management role. 
When I started, I didn't know what upselling and cross-selling were all about. As time went on, I made sure I exhausted all options before letting a customer go. However, I still ensured that a customer didn't leave without experiencing our service or product. 
I think that I've had to learn lead generation on the job. It didn't come automatically but I am better at it now, I guess I was only focusing on one mode of lead generation rather than exploring other options and yeah, I am better at it now. 
In my opinion, the top five sales skills are:
 
Negotiation

Product Knowledge

Good communication skills

Market knowledge/research (know your competition and know what your customer needs)

Upselling and Cross-selling (Physiological and emotional control)
 
Caren Blessing - Sales Agent and Property Consultant at Kenya Homes Properties Ltd.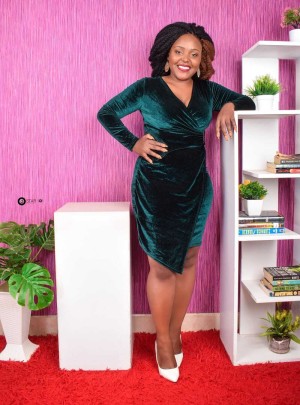 When I was starting out in my sales career, these are the skills that I believe helped me get a job:
 
Good communication skills 

The ability to work under minimum supervision 

The ability to work under pressure
For me, patience was the biggest challenge. The sales process is not a one-day process, it requires patience to go to the site, give a client time to decide, and deal with banks. Your payment should be the last on the list. Additionally, being vigilant, the job requires one to always be on their A game. I had to learn that with time. The other hurdle I had to jump over was accepting that not all sales will go through and moving on quickly to the next client.
If you're out there and you'd like to get into sales, be ready to put in the work. Sales is not the kind of job to expect overnight success.
Currently, I'm working on my follow-up game. It entails remembering to follow up on clients at different stages of the sales process. This includes those that have come through referrals, those that needed time to make a decision, and those that were not available when I first contacted them.
 
Abdulwahab - ntel & Account Executive

This is my seventh year in Sales. I started off by working in a commercial bank as a direct sales agent. At first, I didn't expect it as a starter when it came to working after NYSC. I had the idea of working at a multinational or oil conglomerate.
Reflecting on my journey I can say resilience, time management, communication, & active listening have been the foundation of my success. For me, the top five sales skills that a person needs would be leadership, communication, resilience, active listening and decision-making. Mastering these skills over time came from a lot of scenarios with customers, management, and even team members. I personally feel that these skills will become part and parcel of a person, as long as they are willing to learn, unlearn and make corrections.
 
Start small and never stop knocking on those doors 

Go all out and be outstanding 

Never forget to be strategic because this will propel you ahead of your peers 

Prospecting and building pipelines of potential clients never ends. If it's not going to help you in your sales career, it certainly will help you in life.
 
Arese Osakue - Senior Growth Associate at Tix.Africa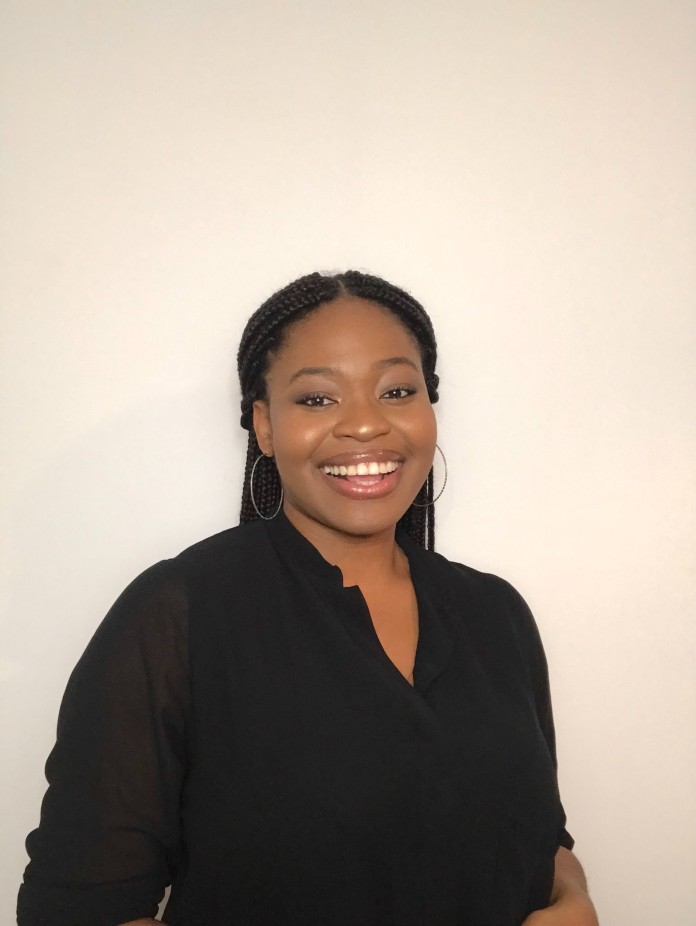 My journey into Sales is a funny one. I would say my first official sales role was my role here at Tix as the Sales Operations Associate. However, prior to this role, I had been doing content marketing and social media management where I was generating leads and closing sales through the kind of content we were producing.
Honestly, it was much easier than I expected it to be. For context purposes, when I applied to work at Tix, there was no other role I felt I had a chance at except the Sales Ops role. As scared as I was, I gave it a shot. I did that because I really wanted to be at Tix.  I believed in the product and felt the company was a good fit for me, thankfully I was not wrong. Because of the fear I had, and the somewhat bad reputation sales has, I was really worried. Therefore, starting and realising it was not as bad as I expected was a huge relief and confidence booster for me.
I would say I learned my interpersonal skills and the high standards on the job I have set for myself. To do sales, you have to be ready to speak and network with people. I think it's very difficult to succeed in sales without building relationships and communicating generally. I'm a social extrovert so these have not been too difficult. 
As for the standards I have set for myself, I can be an overachiever meaning that I will go to great extents to achieve the goals set. This stops me from giving up too easily when things don't go as planned.
Here are the 5 top sales skills in my opinion:
 
Strategic Prospecting: This is the process of identifying, qualifying and prioritising new leads for revenue generation and new business opportunities. Doing this properly will reduce the number of cold leads (dead ends), and help you manage your time better so you can focus on the warm leads - the right people for your product/service. Understand that your product/service is not for everyone and that is perfectly okay. This is a skill that you will master with time and experience. The more you do it, the easier it becomes.
 
Relationship Building: Your network is your net worth. I hate giving aspire-to-perspire vibes, but it is true. While you can not know everyone, knowing someone may just be all you need to get that meeting or close that sale. Beyond that, I believe it's easier to buy from someone you know. It's better than buying from a stranger selling the same product at the same quality and price. Starting at Tix, my network was not that good because I didn't fully understand its importance but my role has really helped improve that. I'm also making a conscious effort to attend networking events, speak to people more and build genuine relationships. So far, it's been good!
 
Resilience: Working in sales can be disappointing at times. Some sales will be harder to close than others and take longer while you may never close some. As expected, this can take a toll on you and dampen your spirits or self-confidence. This is where resilience comes in. While it's not easy, you need to be able to bounce back, return to the drawing board, learn from the experience and use those learnings to close the next sale. Something that works for me is self-affirmation. I remind myself that because one sale did not go according to plan, it does not mean I am bad at what I do.
 
Effective Communication: This includes your written English, presentation skills, listening skills, and negotiation skills. These are all very important in helping you find out the problem your potential user wants to solve, communicating and demonstrating how your product solves that problem and if necessary, negotiating with the potential user. To master this, I would advise taking courses and practising. Practice really does make perfect!
 
Product Knowledge: This one is simple. You can't sell what you do not know. Know, understand and experience the product/service before trying to sell it. Not only does it help you navigate any questions, but it also inspires confidence in you and your product. You will also notice higher self-confidence which brings you one step closer to winning that sale! To master this, I use the tix product constantly and keep myself updated on new and existing features/products. If I still need help understanding something, I always ask the appropriate person about it. 
To conclude, there is no perfect start to an enviable career in sales. It all starts bumpy but with patience, effort and resilience, you'll get there. You need to be a good negotiator, and be adaptable to different styles of working. Most importantly, from these examples, don't be too hard on yourself. Failure is also part of the process of building you into the salesperson everybody emulates.