You don't need to change into someone you aren't to apply these healthy money habits. All you have to do is take some intentional actions.
Money is generally considered a symbol of power and attractiveness. We all want money, but where we differ is how far we are willing to go to get it. Below we share accessible and applicable money habits from different relatable and not-so-relatable personalities.
Here are 5 healthy money habits you can adopt so you can also know how to make and keep money.
 
1. For money-makers, the goal isn't just money, but a product you offer that inspires you
Elon Musk once shared in a viral video that money has no power. He explained that money on its own doesn't hold much power but is valuable when you use it to purchase a good or service.  It measures how goods and services are valued in an economy. 
As someone who desires to make money or is looking to increase your financial value, you don't need more money. You need to have something you do or provide that makes people want to pay you. The product you offer should have the capacity to increase in value. This way, people will pay you well and continually so you keep making money. For example, Elon Musk's service is solving technical problems as an engineer, it's what drives him to wake up in the morning.  It's also what has led to companies like SpaceX and Tesla. This Business Insider article shares several professions you can consider exploring in the African Market that pay well. After all, your paycheck can also make you rich.
Inspiration is paramount to this equation because it will make you push boundaries to grow. It will also make work meaningful and help you recognize niche opportunities to appeal to your clientele. In this case, you are not chasing the money directly, but it is the result of your hustle.
 
2. Know and cater to your day-to-day cash flows - so you can see the extra cash and invest it
Your day-to-day operations as a professional or business owner could include paying staff, transport, fuel, internet, and lunch. They are valid you need to have a constant amount of money to cater to them. Smart matatu drivers, conductors, and boda-boda riders do this. They show up for the first job of the day with just enough fuel money and change for the customers. Anything extra from the previous day's work doesn't carry forward to the next day. 
This money habit makes you aware of any extra cash you have so you can redirect this new money to new opportunities. It teaches you to make your extra money increase in value for you. It also keeps you from spending money without being aware of the extra cash coming in and where it's going.
Pro-tip: You can downsize your expenses to increase the money available for investments.
 
3. Keep money for emergencies far from you, and money for investments even further
Ever noticed how our mothers suddenly have money when emergencies happen? They do not keep this emergency money in their handbags. Instead, they hide it in the back of wardrobes or inside mattress covers. They recognize their humanity in spending money if it's kept close by.  This money habit ensures emergency costs do not dip into your savings or investment funds.
Millionaires and billionaires practice another version of this money habit. They keep very little cash on them and have most of their money tied up in investments. Some investments are long-term so they realize the value of their investments. Others can be easily liquidated so they can conveniently pay for new investments. Having less accessible cash ensures you do not easily spend your money. Protect the money you make from your toxic spendthrift habits.
 
3. Be willing to use other people's money for investment 
Self-made Millionaire, Actor, and Filmmaker Spike Lee is one of the many millionaires who practice this habit. He says, "I've got no problem asking people for money. Because I believe. I believe in my talents, my storytelling abilities, and also the people I surround myself with on the projects that I make."  
This money habit refocuses your energy on building great ideas that are worth investing in. In his book, How Money Works, Steve Siebold writes "Rich people are always looking for great investments and superior performers to make investments profitable." 
You will get rejections to your first 'yes,' but after that, it's an upward growth trajectory. Do not let the lack of money hold you back, build great ideas worth investing in and ask those who have money to invest in you.
 
4. Dabble in investments and have numerous bank accounts
American DJ and EDM Superstar Steve Aoki well represents this money habit. He also lives it based on his Friends With Money interview by Wealthsimple. 
Dabbling in investments means you invest in a lot of things. Steve invests in private companies, cryptocurrencies, startups, and bonds. He also has his own record company and goes on tours to perform his own music. 
For a professional with an 8-5 job, dabbling might look like having a side hustle, your main job, and investing your extra cash. You can always keep adding to these three sources of income when you get new ideas.
It is also good to have several bank accounts, each serving a different purpose. This helps you save, spend and invest in an organized manner. This Forbes article shares more on the different types of bank accounts you should have. Some of these accounts, such as Money Market and Savings accounts, can earn you interest on your balances. Other important accounts include emergency and retirement accounts to plan for unexpected events and the future.
The journey to being rich is no straight path but these money habits will definitely assist you as you forge your own path.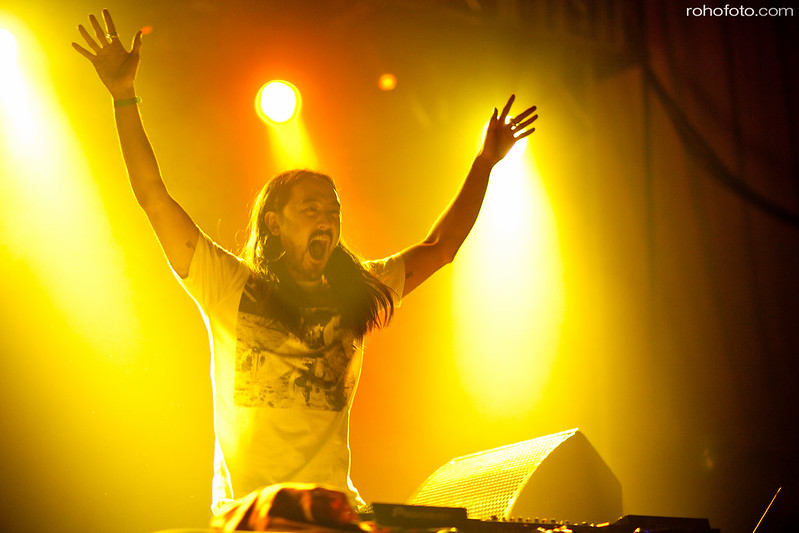 5. Honorary money habit mention: Teach your children to be economically independent
This lesson doesn't only apply to children, but also to anyone likely to be financially dependent on you now or in the future. The essence of this money habit is to create room for generating more money to invest. It is also a very helpful lesson for communities that struggle with economic dependency.
You can apply it by sharing work opportunities with close family and friends so they too can be financially empowered. Share your financial journey by talking about money mistakes you've made, debts you have (or had), and investments. It also helps to have accountability partners and joint ventures on savings and investments.
 
Read also: What's the best money advice you've ever received? 20 people share with us